Do NOT upgrade to 4.0 or the app will quit working.

A free cydia version of yFy Network Finder Lite (v1.1.0) has been released and is available now. The full version is being "tuned" up for cydia and will follow soon.

Every application that could scan for WiFi has been banned by Apple, after the fact, including applications that have been on the store a long time and have nearly 1 million users. Apple doesn't want their platform to have this functionality. Jailbreak your device to keep using yFy, or, consider switching to a different platform.

yFy Network Finder is the most advanced WiFi network discovery, mapping and databasing application available for any mobile platform. Quickly find open Hot Spots in any area with this powerful application. yFy is database driven and aggressively improves the accuracy of its data as it probes without the need for user interaction. Fully integrated maps allow the user to quickly find the best coverage areas.
With intuitive default settings, yFy is ready out of the box to provide a very simple way to find open networks with a single button push. Advanced users and network administrators will be in heaven with the rich set of features and options. Find rogue access points on your campus network with less effort than it takes to actually remove them. Know where the best WiFi coverage is no matter where your business trips take you with the realtime data this application collects.
The advanced map mode follows your every move, making it easy to identify networks in a specific region - a huge asset for any business traveler. Never get lost trying to find a lunch spot to have a client meeting where good WiFi access is a must.
yFy requires GPS to use the mapping features and a data plan is highly recommended.
Note: This application is designed to work best with iPhone 3G and iPhone 3GS on 3.0 firmware. (or later) Without GPS, the original iPhone will not make anywhere near as accurate of a map than the devices with GPS.

Also, the iPod Touch is not currently supported. The next major update, and the upcoming lite version WILL support the iPod Touch, however, you will still need to upgrade to at least firmware 3.0 in order to use the application.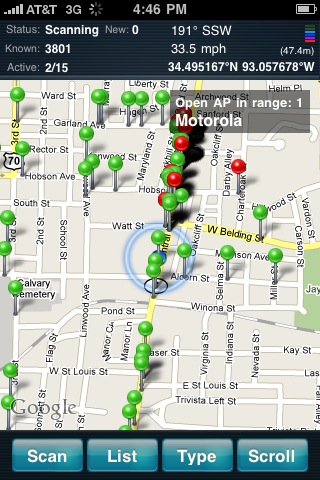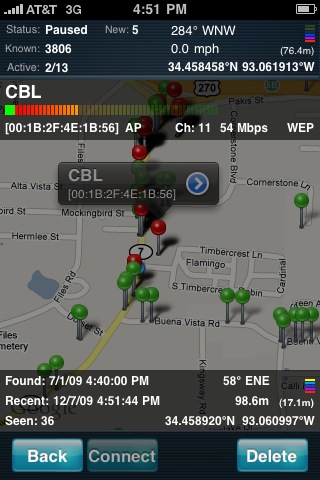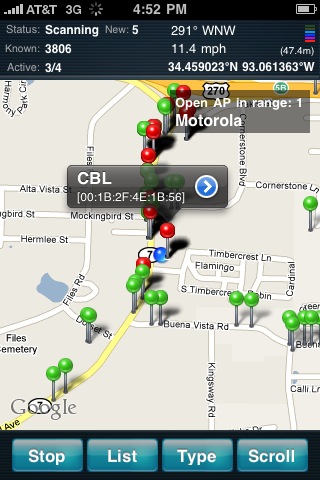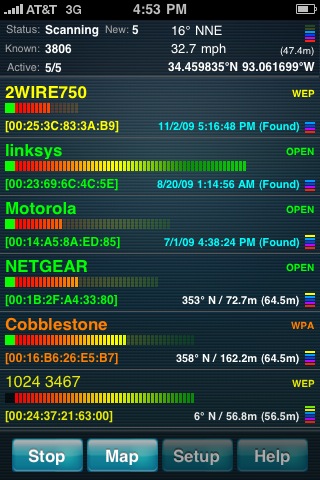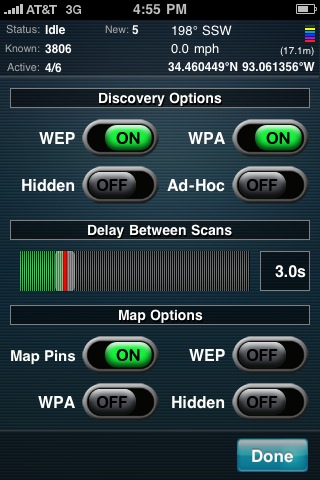 Email us: iphone-feedback@infomind.com
Send all support inquiries to iphone-support@infomind,com.